Christchurch based technology start-up Clarinspect Ltd has won the FireNZ Award for Innovative Product Award for their dedicated fire protection inspection system FireQA.
FireQA enables installers of passive fire systems (think pipes and hoses into hospital rooms, firewalls, exposed beams and pipes) to document that each element of an installation is correctly completed according to the relevant sections of the code. The app has been designed with input from the engineers who read the reports, councils who need to sign off the work, and property owners and managers who need the reports. This ensures the data gathered by the team in the field ticks all the boxes further down the line.
This is used as part of the handover documentation for the owner of a new or refurbished building who then uses those records to determine ongoing inspection regimes and FireQA is used to record those inspections.
The heart of the systems is the method used to record the details of a specific element, identify it and then record those details in a report or database. FireQA enables owners to have their data reported to them in the format required with all photos, annotations, and report details laid out exactly as required.
More importantly, interested parties such as Fire Engineers, Project Managers, prime contractors are able to access the system as observers ensuring strong communication, collaboration and coherence to major building projects.
A key innovation introduced by FireQA and national providers of fire protective coating systems is the integration of highly accurate measuring devices to record the thickness of the coatings at any one point, further guaranteeing building safety through meeting fire codes. Part of the assessment for the award was the individualised service provided by Clarinspect to each different customer ensuring customised productivity.
Clarinspect Chief Executive Dr Mark English says: "This support offers us great motivation as we build on the foothold established in Queensland and press further into the Australian market where FireQA is already adapted to not only produce individualised reports but also standardised forms prescribed by the regulator."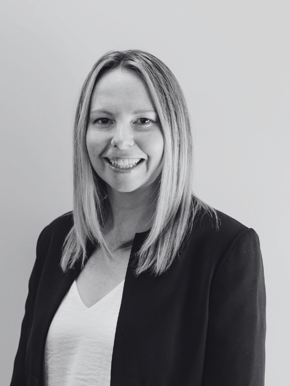 Kirsten Wick
As a Communications and Advocacy Advisor at The Chamber, I believe that championing our local business community has never been so important. Is your business doing something new, innovative, award-winning? Email me so I can help to share your story.