Our Board
Elected by our members, The Chamber's Board of Directors supports the Chief Executive to set policy and determine the strategic direction for the organisation. Our current Directors were appointed at the Annual General Meeting on Thursday 12 October 2023.
Board President
Paul Deavoll, Head of Customer & Communications, Orion New Zealand Ltd
Paul is currently Head of Customer & Communications for Orion NZ Ltd. His team is responsible for Orion's external relationships including communications, stakeholder and customer relationships, internal engagement and Orion's sustainability strategy and actions.
As an experienced people leader, Paul has a broad range of business capabilities that extend across human capital, commercial, customer management, technical leadership, sales, marketing, channel development, communications and engagement.
As an active supporter of the redevelopment of a vibrant new Christchurch, Paul has been involved in several reference groups associated with Christchurch redevelopment, and is well-networked across Canterbury.
In addition to his leadership of The Chamber's Board, Paul is also Chairman of the Ronald McDonald House SI Trust Board, and a Trustee on the Christchurch Foundation. Previously, Paul had three years on the NZ Technology Industry Association Board.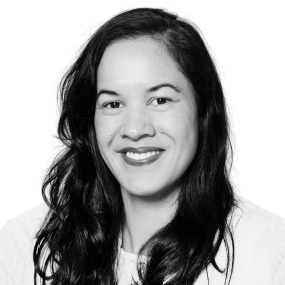 Erin Black, Vice Chair
Director, Connect Consultancy
Erin is a Director at Connect Consultancy. She is also a member of the Australia New Zealand Leadership Forum and Institute of Directors NZ.
As a member of the Australia New Zealand Leadership Forum's Indigenous Business Sector Group, Erin brings cross-sectoral insights plus an acute understanding of strategic stakeholder engagement. Erin was recognised as 'Professional Woman of the Year' by the National Association of Women in Construction NZ in 2019, for her services to the sector and community. She also has experience in the Aviation and Tech industries from her work in Customer Management at Airways New Zealand.
A double degree graduate, Erin holds Bachelors of Commerce (Management) and Arts (Psychology) from the Universities of Canterbury and Otago respectively. Her background in Market Research and Data Science is the foundation for the inquiring mind, sound analytical skills and challenge that she brings to the board table.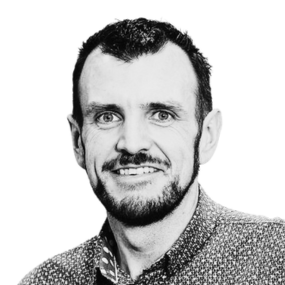 Grant Walker, Vice Chair
Founder/CEO, 2BConnected
Grant is CEO and Founder of 2BConnected, a call centre provider that helps businesses with their phone-based sales and customer service needs. Being surrounded by and bought up in a family of small business owners, running and managing businesses is in Grant's blood. Throughout his career, he has successfully led and developed sales, marketing and customer service teams in call centre operations.
Grant chose Christchurch to set up business because he feels it is a great place to source exceptional talent and community has an innovative and resilient nature which allows businesses to grow and thrive.
Grant offers a unique and proactive approach to business, often viewed as someone who thinks differently, he is very comfortable taking and voicing a view which may differ from the norm, but he respectfully stands up for what I believe is the best solution.
He is energetic, passionate,determined,and extremelyhard working,with a drive to see allbusinessesgrow and develop further.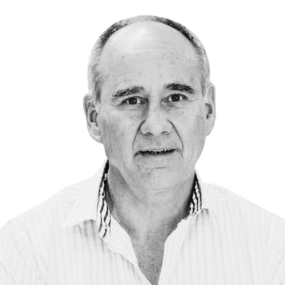 Mark Allan
Managing Director, Eliot Sinclair & Partners Ltd
Mark is a Registered Professional (Land) Surveyor, Managing Director of Eliot Sinclair & Partners Ltd. and a proud Fellow of Survey and Spatial NZ.
Mark has been a Director of Eliot Sinclair for 24 years. In that time the Company has grown from a small family business into a multi-disciplinary company with offices in four locations around the South Island.
His experience in governance and management of member organisations includes serving as:
Past President of Survey and Spatial NZ (S+SNZ formally NZIS)
Past Chairman of Consulting Surveyors NZ (CSNZ).
Past Board Member of NZIS.
Past President and Board Chairman of the Mandeville Sports Club.
Past Member of the St Andrews College Pipe Band Advisory Board.
Past Chairman of the Ohoka School Board of Trustees
Past President of the Rangiora Squash Club.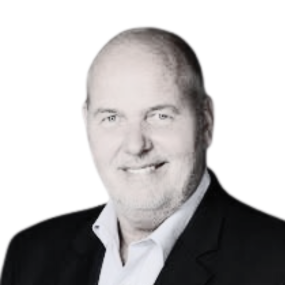 Andrew Dallison
Business Consultant
Andrew is currently a Business Consultant operating across the SME segment, a director of Business Vision Consulting Limited, and Partner with Oxygen8 - Business Consulting (BSP), based in Christchurch. Prior to this, Andrew built a substantial body of experience over 38 years in the manufacturing sector, mostly in Australia, but also in the UK, Vietnam, Taiwan, Saudi Arabia and more recently back in his homeland of NZ.
His industry experience is equally diverse including, chemicals, consumer and industrial packaging, and building products, and supplying a dynamic NZ Construction sector.
Andrew has held senior leadership roles in several listed and private companies and has relevant governance experience as a Counsellor with Victorian Division of the AIG, (Australian Industry Group), and he is passionate about supporting and building business networks across Canterbury.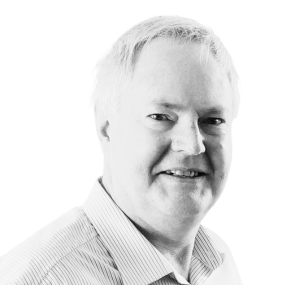 Glenn Hansen
Group Financial Controller, Vortex Engineering
Glenn is currently Group Financial Controller for the Vortex Engineering group of companies, based in east Christchurch. His group engages in environmental engineering, with four companies each in Australia and New Zealand, employing around 150 staff. His team works in air pollution control, industrial heat, Three Waters infrastructure, and hazardous material containment (including petroleum products).
At Vortex, Glenn leads the finance/admin team servicing the Group. In addition to finance, he oversees IT, risk, marketing, internal communications, and external relations for the Group.
Glenn is active in representing Canterbury manufacturers and the broader business community to government through The Chamber, and in contributing to the Advanced Manufacturing ITP and sectoral vocational education redevelopment.
For eight years, he served on the Board of South Island's largest sports club, and he remains a director of a wine company and Trustee of a tourism enterprise.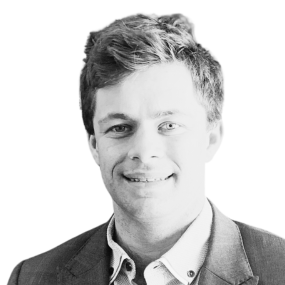 Oliver Hunt
Founder/CEO, Medsalv
Ollie is the founder/CEO of Medsalv, a medical device reprocessing company based in Christchurch. Medsalv serves the largest hospitals across New Zealand with the goal of making the health system more financially and environmentally sustainable.
Ollie's day-to-day role involves working with the many agencies that power the health sector, driving change at every level of New Zealand's largest organisations - ranging from the Ministry of Health, Ministry for the Environment, to DHBs, Councils and other central organisations.
Prior to starting Medsalv, he completed a BE(Hons) in Mechanical Engineering. Medsalv was started as a component of his M(Eng) in Management - both at the University of Canterbury.
Ollie is passionate about Canterbury as a great place to live, work and play - if he is not at his desk you'll likely find him mountain biking on the Port Hills, skiing the Craigieburns, or hunting waves somewhere on Banks Peninsula.
INVEST IN THE FUTURE OF YOUR BUSINESS
We want to be your best business partner. Become a member of our dynamic and diverse business community and unlock opportunities for your business to grow, connect and thrive.