The Canterbury Employers' Chamber of Commerce welcomes an announcement from Immigration Minister, Hon Michael Wood this morning that changes are coming to the Skilled Migrant Category (SMC) and Accredited Employer Work Visa (AEWV).

"For years we have been calling for immigration settings which are open, simple, and predictable. The changes announced today show the Government is starting to listen" says Chief Executive, Leeann Watson.

The announcement, which commits to changes being implemented in early October, mean there will be no limit on the number of highly skilled workers allowed into the country, a new six-point system which replaces the existing 180-point system, and an extension of the Accredited Employer Work Visa to five years.

"It is important that businesses have access to staff who may not necessarily qualify for a pathway to residence. The extension allowing a five-year stay will provide businesses more certainty when employing migrants and reduce the costs associated with staff training and regular staff turnover.

"Along with the new six-point system being simpler - we hope that the reduction from 180 points will also improve processing times by ImmigrationNZ.

"We will need to see the full policy document to ensure changes in eligibility criteria will actually unlock opportunities for businesses to plug gaps in their workforce. For example, at the moment the criteria for the new six-point system allow for 'occupational registration, recognised qualifications, or income' but not experience - which is in many cases exactly what businesses are looking for.

The Chamber's latest Quarterly Canterbury Business Survey continues to indicate that labour market constraints are a major barrier to productivity and growth, and only 13% of business expected to see improvement in immigration settings, though this was up from just 4% of businesses last quarter.

"While it is clear that the updated SMC and AEWV will make some progress on settings which have been ineffectual for some time now, there are still some areas for improvement we hope to see picked up sooner rather than later.

"The requirements for employers under the AEWV can make it nearly impossible to work with, particularly for smaller businesses who are more resource constrained. We will continue to advocate for further simplification of the scheme by abolishing labour market tests and wage rules, and making it easier for migrants to move between accredited employers.

"There are also remaining issues with the Green List, which outlines the roles that allow for straight to residence and work to residence visas, and businesses including our manufacturing and hi-tech sectors continue to call for ImmigrationNZ to introduce new pathways for occupations not on the list.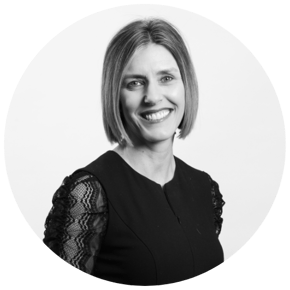 Leeann Watson
Creating inspirational leadership and a culture of innovation for The Chamber and being a raving enthusiast for the city, region and our business community.