Artificial intelligence (AI) has emerged as a powerful tool that offers significant opportunities for businesses. However, it also raises important questions and challenges. In our ongoing mission to provide our business community with cutting-edge insights, The Chamber recently organised an event dedicated to demystifying AI integration and equipping attendees with actionable strategies for harnessing AI to drive productivity and innovation.
At this event, we had the privilege of bringing together a panel of real-world experts in the field of AI, including Dr. Elsamari Botha of UC Business School, Hannah Hardy-Jones of Contented AI, and Steve Alexander of PurpleShirt. These experts shared valuable insights and practical tips on how businesses can effectively integrate AI into their operations. Here are some of their key recommendations from the event:
Gain quick wins
One of the first pieces of advice came from Hannah Hardy-Jones, who emphasised the importance of starting small when integrating AI into your business. She recommended focusing on addressing specific pain points where AI can deliver quick wins, as achieving early successes can help build confidence and buy-in across teams.
Quality in, quality out
Steve Alexander of PurpleShirt highlighted the significance of prompt engineering when working with natural language AI tools like ChatGPT. Providing extensive context cues is essential to extracting the most value from these tools. Both Steve and Hannah advised supplying examples, goals, parameters, guardrails, and ample background information relevant to the task at hand. Crafting effective prompts is an art that can significantly impact the quality of AI-generated outputs.
Thoroughly assess risks
Dr. Elsamari Botha underscored the importance of a comprehensive risk assessment before utilising AI systems. Implementing appropriate oversight controls and continuous monitoring are essential practices to manage these risks effectively. As AI capabilities evolve, it's crucial to continuously evaluate and adapt your risk management strategies.
Keep ethics at the core
Ethics and responsible development were also central themes throughout the event. Businesses were advised to keep ethics at the core of AI development and adoption. Consideration should be given to establishing an ethics review board to ensure that AI systems adhere to ethical principles.
Our journey
At The Chamber, we are also starting out on our own journey when it comes to leveraging emerging technologies like AI. We understand the transformative potential of AI and the responsibilities that come with it, but also that it can be hard to know where to start. By following the advice and best practices shared by our panel of experts, businesses can navigate the path to successful AI integration while ensuring that human needs remain at the forefront of their strategies. Overall, wise adoption that augments human potential rather than replaces it is key.
Events like this are just one way The Chamber is helping decipher complex topics like AI to provide Canterbury businesses with the knowledge to build competitive advantage. Please reach out if you would like to share your organisation's own AI journey and keep an eye on our website for upcoming events and training.
A special shout out to Enable Fibre Broadband for being our awesome event partner.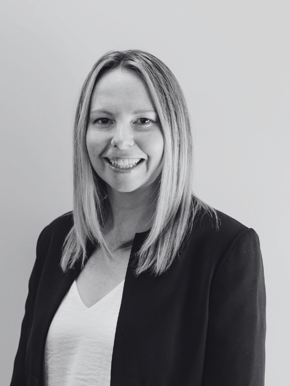 Kirsten Wick
As a Communications and Advocacy Advisor at The Chamber, I believe that championing our local business community has never been so important. Is your business doing something new, innovative, award-winning? Email me so I can help to share your story.